Strategic Claim Consultants is a nationwide top-tier Public Adjusting firm that represents the best interest of the policyholder. With over 300 years of combined experience in the field, this team of professionals are the leaders in claim advocacy and have prestigious state by state associations, including the current President of TAPIA (Texas Association of Public Insurance Adjusters) and two past Presidents of GAPIA (Georgia Association of Public Insurance Adjusters).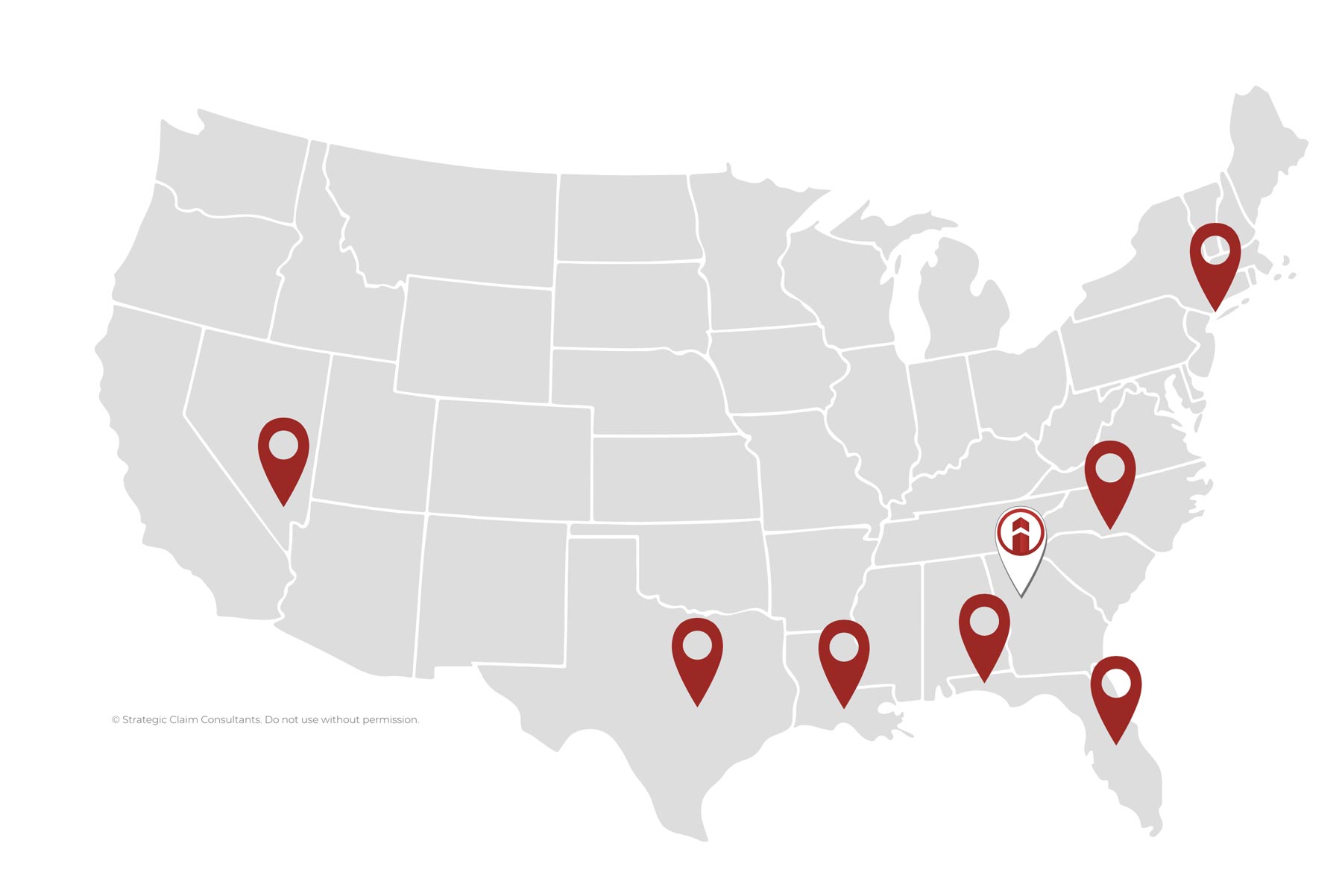 Brandon Lewis, President of SCC, founded the company in the fall of 2016 with the vision of creating a nationwide Public Adjusting firm that could expertly serve thousands of policyholders annually. Today, SCC proudly has recovered $1B in settlements in the past 18 months, has over 25 employees, offices across the nation, and is continuing to grow its representation, far and wide. 
Since the company's foundation, it has grown exponentially but the core team and partners that Brandon assembled at the company's fruition are still there today. In 2017, SCC serviced those impacted by Hurricanes Irma and Harvey. In 2018, when Hurricane Michael made landfall, they were there to represent those in need. With such close proximity to these devastating storms, the team at SCC built the business from the ground up through hurricane work, other nearby natural perils, and local claims. 
Over the years, SCC had begun acquiring other strong Public Adjusting firms and consultants across the nation to further solidify their reach and representation. Brandon and Michael Fried, former President of All American Public Adjusters, met through their professional experiences as Public Adjusters and decided to join forces in 2021 to merge themselves into one extremely competent and professional superteam. Both Brandon and Michael have surrounded themselves with people who excel in the field and are performing at a top level. They have an unprecedented skillset in their communication and relationship with others, As a team, Strategic Claim Consultants is dominating representation in the industry simply by its sheer presence and has the knowledge, determination, and professionalism to change the face of Public Adjusting forever.