At Strategic Claim Consultants, we are committed commercial Public Adjusters who are here to help you expertly navigate your commercial insurance claim.
Call us today at (844) 701-9995 to speak with someone on our team about how we can help you settle your large-loss claim on an expedited timeline.

Contaminants & Global Pandemics









Does your business need a public insurance adjuster?
Absolutely. We understand the complexities of owning your own business and know that when you endure a traumatic event like flooding or a fire, you need a team of experts to help you settle your claim quickly so you can get back to business.
Our professional loss consultants will help by evaluating your business insurance policy, conduct a thorough investigation and document all damage incurred, as well as negotiate on your behalf throughout the whole claims process so you can receive a maximized recovery quickly.
We specialize as commercial Public Adjusters
Business owners face a multitude of challenges when dealing with a commercial building insurance claim, including a significant loss of income. Our team of Public Adjusters understands this and believe that hiring a public adjuster should be a standard practice for businesses during all dealings with insurance carriers. In the event of a loss, it is the business owner or manager's responsibility to ensure the damages are mitigated to avoid additional loss.
We specialize in commercial losses and can assist in damage mitigation in multiple ways, including interviewing vendors on your behalf and negotiating with your insurance provider regarding the results. It is very important to clarify that in the case that you choose to file the claim yourself, you will be responsible for juggling the claims process while attempting to maintain your business. This is no easy task, let alone for someone who just endured a disaster.
We are here to help. Call us today or contact us below. (844) 701-9995
Get help today
According to our VP, Michael Fried...
"It may just be the best free phone call you ever make"
Call Today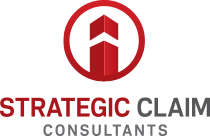 Save Yourself Time With SCC
We understand how important it is for you to focus on your business goals, especially after a disaster hits. Any insurance claim process can delay your productivity and leave you buried in complex, frustrating negotiations with your insurance provider. Let us help put the pieces back together. We will diagnose the cause of loss properly, thoroughly document damages, ensure the proper mitigation companies are in place specific to your loss, get it right the first time, and expedite the entire claims process on your behalf.