The Ongoing Effects of the last Hurricane (Ian)
Hurricane Ian struck Florida on Sept. 28 and moved up the East Coast, with damaging winds, severe flooding, and life-threatening storm surge. The NOAA collected and identified damage assessment images in specific areas, in coordination with the Federal Emergency Management Agency and other state and federal partners. The collection and analysis of these images greatly assists affected regions by helping reunite owners with their boats, facilitating the removal of derelict vessels and debris from waterways, also allowing the assessment teams to contact owners and insurance companies and reunite vessel owners with their property.
Read the full report here:
Hurricanes are one of the most powerful examples of the sheer force and relentless strength of Mother Nature. Year after year, we've seen how hurricane seasons' intensity has grown and caused other ripples of destruction in its wake. After thousands of claims recovered for hurricane damage, we are the experts in the field and will advocate on your behalf so you receive a maximized settlement on an expedited timeline. How does your business or homeowners insurance policy hold-up in the face of a hurricane?
Call us today at (844) 701-9995 to speak with one of our Public Adjusters about your situation and learn how we can help you file, inspect, and collect on your hurricane insurance claim.










Contaminants & Global Pandemics

Hurricanes can completely destroy businesses and severely damage local economies
During and even after a hurricane makes landfall, serious damage can occur to businesses and homes that are left vulnerable to flooding, high winds, and power outages. Roofs can be ripped off of buildings, flooding will crack foundations, and even fires are very common due to electrical malfunctions. Hurricanes can completely destroy businesses and severely damage local economies, where the lasting effects and recovery can be felt for several years after the storm passes.
It can also be extremely dangerous to re-enter your home or business until you file an insurance claim, properly document all the damage incurred, have an expert inspect your property, and get the proper repairs made. Directly after the storm, insurance company adjusters from all over the country will arrive on-scene to process claims and although the insurance agents may seem like they are on your side and there to help you, they're not. These people work for the insurance company, not you. Although this may be a harsh reality, it helps to prevent you from being taken advantage of during one of the most difficult times in your life. This is one of the many reasons why you need to have a Public Adjuster on your side, to advocate for fair representation throughout the claims process. As your Claim Consultant, we work directly for you.
Our team will manage your entire claim from start to finish and will aggressively negotiate to ensure you receive a maximized settlement for your claim.
Hurricane or flood… or both?
The process for filing a flood claim is complex, even if the flood is caused by a hurricane. Typically, an index of loss must be completed within 60 days from the date of the event and a claim must be analyzed and properly documented to support the definition of a flood provided by FEMA and the NFIP. Mitigation is needed when there is water damage at your commercial property.
Typical water damage can be caused by broken pipes, faulty machinery, faulty appliances, and malfunctions in HVAC systems. These events can halt your operations in their tracks until clean-up and reconstruction is complete. This entails the analysis of loss must be completed quickly and while you are preoccupied with assuming your normal business and life, let your Public Adjuster take it from here.
We inspect the loss, examine your policy, provide necessary supplemental documentation to strengthen your claim, and will ensure everything is done within the necessary time frame needed.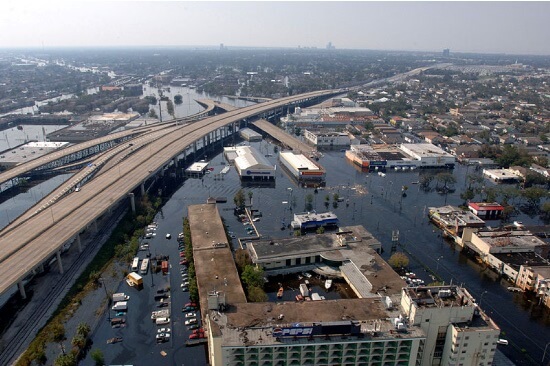 Often damage can be overlooked. That's why we are here.
Properly documenting your loss, preventing further damage, avoiding business interruptions, and expediting the claims process all require significant experience and specific industry knowledge.
Our Public Adjusters have 300 years of combined experience, know how to execute a thorough documentation of the loss, and will aggressively negotiate and advocate on your behalf to ensure you can get back on your two feet quickly and with a full recovery in your bank account. As your representatives, we will take into account the full legal value of the loss, often citing damage that can go overlooked, and will serve as an expert witness to further supplement evidence, if needed.
It's important to note that in the case the loss is not properly documented, there is still hope in disputing your claim for underpayment. Underpaid claims are more difficult to resolve and we would suggest hiring a Public Adjuster at the beginning of the process to prevent underpayment and the hassle of reopening a claim.
In 2017, Houstonians and those living along the Gulf Coast were not prepared when Hurricane Harvey struck and flooding severely damaged large-scale commercial complexes, small business locations, and historic urban areas. Sadly, some businesses permanently closed their doors because of the damage Harvey caused and we can't help but wonder if proper claim handling could have prevented these closures. The post-hurricane chaos costs society immensely. In fact, Hurricanes Harvey and Irma are estimated to have caused over $200 billion dollars in damage and the latest Hurricane Ida is estimated to have caused $95 billion dollars in damage. Because the type of damage caused to your business or home is so diverse, you need a company that has multiple areas of expertise. Whether you experience an unexpected fire or have severe flooding to your property due to a hurricane, Strategic Claim Consultants has seen it all and can handle whatever situation you're in.
From our experiences of past hurricanes, our Public Adjusters would ask a simple question to all business and property owners, "Are you truly aware of your coverage and policy details in regards to hurricanes and flood damage?" If you can't say yes with complete confidence, call us at (844) 701-9995 so we can review your policy to better understand what's really covered and what isn't. This is one thing you don't want to be surprised with in life…an unexpected disaster that leaves you without coverage for your business or personal property. Unfortunately, this happens far too often and we've seen businesses and homeowners shocked to find out their valuables aren't covered under their policy and are subject to sublimits, or a limit in coverage for specifics like jewelry, business property, and technology.
Whether you need a Public Adjuster for businesses or property in Florida, Georgia, Puerto Rico, Texas, North Carolina, or throughout the greater United States, Strategic Claim Consultants is here to help you settle your hurricane insurance claim. As your representatives throughout the entire claims process, we help our clients minimize delays in payment and prevent errors in filing insurance claims which can lead to a slower payment or even a denial of your claim. Don't wait to call, time is of the essence to ensure you receive a fair and full settlement for your hurricane insurance claim. Call our team at (844) 701-9995 to set up a time to speak with one of our local Public Adjusters about how we can help you file, inspect, and collect the recovery you deserve.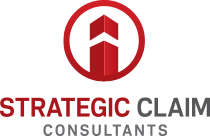 Save Yourself Time With SCC
We understand how important it is for you to focus on your business goals, especially after a disaster hits. Any insurance claim process can delay your productivity and leave you buried in complex, frustrating negotiations with your insurance provider. Let us help put the pieces back together. We will diagnose the cause of loss properly, thoroughly document damages, ensure the proper mitigation companies are in place specific to your loss, get it right the first time, and expedite the entire claims process on your behalf.