Ludowici tile claims are very complex to properly document and need someone with trained knowledge in specialty roofing to ensure you get a fair estimate of the damages. Our team of Public Adjusters here at Strategic Claim Consultants are the experts in Ludowici tile roof insurance claims and will help you settle yours.
Call us Today at
to learn more about how we can help










Contaminants & Global Pandemics

Commonly referred to as the finest roofing material ever made, Ludowici is the gold standard for tile roofing, holding their value for years to come and being a major selling point in your property's resale value. In general, these tiles are very expensive and in the case they become damaged, should always be replaced with new Ludowici tiles to uphold the value of your property.
Always have an expert Public Adjuster review the material of your tiles because some are decades old and unfortunately are no longer being manufactured, leaving you vulnerable to a cheaper replacement if you're not careful. We will work with your insurance company to ensure a proper and prompt payment for like, quality, and kind. In addition, to verify the authenticity of your roof and to strengthen the validity of your claim, we will collect samples and send these off to a third-party lab.
Our Public Adjusters go above and beyond to ensure you get a maximized settlement for your Ludowici tile roof claim and will take the necessary time needed to prepare a full evaluation for the true value of loss that occurred.
Unfortunately many contractors simply aren't aware of the quality of the existing material and will replace the tiles with a standard quality tile, ultimately reducing the value of your property. Do not let this happen to you!
Our Public Adjusters have handled many of these Ludowici insurance claims over the years and will expertly negotiate on your behalf so you get a maximized settlement. In the case they do become damaged in a disaster, never settle for less than what you deserve as a fair recovery.
Call our Public Adjusters today at (844) 701-9995 to set up an inspection with someone on our team.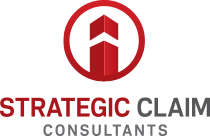 Save Yourself Time With SCC
Brandon Lewis and our team at Strategic Claim Consultants understand how important it is for you to focus on your business goals, especially after a disaster hits. Any insurance claim process can delay your productivity and leave you buried in complex, frustrating negotiations with your insurance provider. Let us help put the pieces back together. We will diagnose the cause of loss properly, thoroughly document damages, ensure the proper mitigation companies are in place specific to your loss, get it right the first time, and expedite the entire claims process on your behalf.