What is a Public Adjuster?
A Public Adjuster is a representative of the policyholder throughout the claims process who will work to expertly file, inspect, and document the evidence of damage, so you can collect on your settlement.
Our Public Adjusters are qualified to help

Contaminants & Global Pandemics









Benefits of a strategic partnership with a Public Adjuster
As a business owner or homeowner, it's imperative that you have proper insurance coverage in the case of a catastrophic event otherwise you will not be protected. Always consider having a Public Adjuster be familiar with your policy coverage so they can advise you on how to best protect your business or property. They can also be known as Public Claim Consultants or Claim Consultants but regardless of their title, any one you consider partnering with should be certified by the state and in addition to being a member of NAPIA, otherwise known as the National Association of Public Insurance Adjusters.
In the case damages occur to your business or property, the first thing you have to do in the claims process is file your claim. However, representation by a Public Adjuster will take this task off your hands and will represent you from the filing to the finish line of receiving your settlement payout. Your insurance carrier has a Public Adjuster on their side and so should you.
How a Public Adjuster can help
Your dedicated Public Adjuster at Strategic Claim Consultants will assist you with the following:
Completing a thorough initial coverage analysis of your business or homeowner policy to strategize the most effective approach of presenting your claim to the insurance company.

Development of a claim strategy through a "hands-on" approach to maximize your claim recovery and a detailed claim presentation to file with your insurance carrier.

Filing your claim with the insurance company, managing the progress every step of the way, and always keeping you informed.

Accurately developing a complete and robust damage record and supplemental evidence, like weather reports, to support every aspect of your insurance claim. 

Bringing in other field experts who can contribute their knowledge and additional evidence to further validate your claim. 

Keeping you advised of your responsibilities in mitigating damages, protecting your property, and if any restrictions come into play with your claim.

Advocating on your behalf to your insurance carrier for the best possible outcome for your insurance claim. This also means standing firm with conviction as your claim advocate in all inspections with the insurance company adjuster or their selected consultants.

Constantly striving to expedite the best settlement possible which promotes your peace of mind during the claim process.
"The best compliment we could ever receive is the referral of our current client friends and family"
Michael Fried, VP of Strategic Claim Consultants
When to hire a Public Adjuster?
Unfortunately, most policyholders don't know what a Public Adjuster is and often will assume that the work done by their insurance adjuster is done on their behalf, which is not the case. You should always have a Public Adjuster on speed dial to represent you in the case of a catastrophic event. Also, we highly recommend having a Public Adjuster be familiar with your policy coverages so you can evaluate the best way to fully protect your business, your assets, and your family in the wake of a disaster. 
Many policyholders use Public Adjusters for big large-loss claims but that isn't always the case and many of our clients are local business and homeowners. If you have a large loss or catastrophic claim, you should contact a public adjuster sooner in the claims process because these matters are extremely time sensitive and can greatly impact the outcome of your claim. If you need a reputable Public Adjuster, look no further than our team at Strategic Claim Consultants. We are headquartered in Atlanta, Georgia and have offices in Texas, Florida, North Carolina, Nevada, and New York. As our reach continues to grow and we expand into new territories across the United States, we commit to maintain the level of service, prestige, and expertise you've come to depend on through our claim advocacy. If you or anyone you know has been impacted by a disaster, call our team of Public Adjusters today at (844) 701-9995.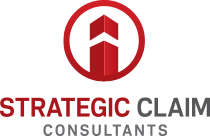 Save Yourself Time With SCC
Brandon Lewis and our team at Strategic Claim Consultants understand how important it is for you to focus on your business goals, especially after a disaster hits. Any insurance claim process can delay your productivity and leave you buried in complex, frustrating negotiations with your insurance provider. Let us help put the pieces back together. We will diagnose the cause of loss properly, thoroughly document damages, ensure the proper mitigation companies are in place specific to your loss, get it right the first time, and expedite the entire claims process on your behalf.