Southern states like Georgia and Texas commonly have severe thunderstorms and lightning throughout the year that can leave extensive damage to your business or home. Will you be covered in the case of a lightning strike?
Call our local Public Adjusters at (844) 701-9995 to find out.










Contaminants & Global Pandemics

Let Our Team Review Your Policy
If lightning strikes your business or property, it can damage utility lines causing unexpected explosions that can lead to fires. In fact, this is the unfortunate leading cause of house fires in our great state of Georgia and we've seen many claims over the years where this has happened. These strikes can also knock out electrical systems, leaving your business or personal property vulnerable to further damages.
Although most thunderstorms result in minimal issues like loose shingles or a few broken branches, there can be significantly worse damage incurred if lightning strikes. Have one of our Public Adjusters review your policy to confirm you have enough coverage for your business or personal property.
Strategic Claim Consultants has a team of Public Adjusters who will help you file your insurance claim and inspect the extent of the damages that were incurred. As the experts in claim advocacy, we will communicate with the insurance carrier on your behalf to ensure you recover a full and fair settlement from your lightning claim.
Call our team at (844) 701-9995 today to speak with someone about how we can help you settle your claim in a timely manner. Don't wait, call us today.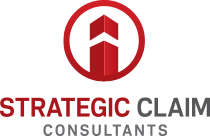 Save Yourself Time With SCC
We understand how important it is for you to focus on your business goals, especially after a disaster hits. Any insurance claim process can delay your productivity and leave you buried in complex, frustrating negotiations with your insurance provider. Let us help put the pieces back together. We will diagnose the cause of loss properly, thoroughly document damages, ensure the proper mitigation companies are in place specific to your loss, get it right the first time, and expedite the entire claims process on your behalf.