Experiencing an insurance claim as a homeowner can be overwhelming and stressful, leaving you unsure about what to do next. Did you know that you can have your Public Adjuster file your insurance claim for you? As your representatives throughout the claims process, we will file your claim in a timely manner and after a proper inspection has been done. Get back on focusing on your day-to-day life, and leave the rest to the experts. Strategic Claim Consultants offers detailed homeowner insurance claim management and documentation services to expedite and maximize your return.
Call us at (844) 701-9995 for a complimentary policy review by one of our expert Public Adjusters.










Contaminants & Global Pandemics

Get back on focusing on your day-to-day life, and leave the rest to the experts
Make sure you are represented equally
When you have to file an insurance claim, your insurance carrier will hire a team of their own representatives including adjusters, appraisers, and examiners to evaluate, investigate, and either pay for the loss or deny your claim. Remember that these are working for your insurance carrier, not you as the policyholder. It's imperative that you have the experts on your side to represent and aggressively negotiate on your behalf in order to expedite your claim to a maximized settlement. Navigating the profusion of forms and endorsements written in complex insurance verbiage alone can place you at a significant disadvantage in your claim negotiations. We are directly involved with your insurance carrier and will keep you informed with any responsibilities that are required by you to maintain compliance with your insurance contract.
Our expert Public Adjusters can represent you
As trained professionals who understand the intricacies of the insurance claims process, you will save an immense amount of time, money, and stress by choosing Strategic Claim Consultants expert Public Adjusters to represent you. Call the experts today at (844) 701-9995 to set up a time to speak with someone on our team about how we can get you from filing to a maximized settlement.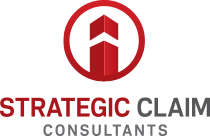 Save Yourself Time With SCC
We understand how important it is for you to focus on your business goals, especially after a disaster hits. Any insurance claim process can delay your productivity and leave you buried in complex, frustrating negotiations with your insurance provider. Let us help put the pieces back together. We will diagnose the cause of loss properly, thoroughly document damages, ensure the proper mitigation companies are in place specific to your loss, get it right the first time, and expedite the entire claims process on your behalf.