SCC delivers over 300 years
of expert large loss
insurance claim advocacy experience
Several of our marinas and boat facilities were damaged by [the] Hurricane … We turned to Strategic Claim Consultants … and …. received the appropriate level of insurance proceeds [$2.3m] to repair the damages and get back up and running in the shortest time possible.
Former CFO and current Board Member of OneWater Marine Holdings, Inc
Fire losses are often the most devastating occurrences that can happen to a family or business
Our clients benefit from the most advanced
claim methodologies & technology solutions
in the industry
CASE STUDIES AND ALSO AS SEEN IN THE MEDIA
The Olde Pink House
Savannah GA
SCC's work enabled this historic property to reopen in an unprecedented 6 months after a major fire
As seen on Atlanta Eats
SCC exists to help the insured return to normal operations quickly
Giving the insured the best representation and forensic evidence to match policy conditions.
SCC assists the policy holder
Cinnamon Shore community
Port Aransas TX
Hurricane Harvey aftermath, returning
to 100% viability
Catastrophic Loss is Restored
Check out some of the recent results our commercial and residential clients have achieved.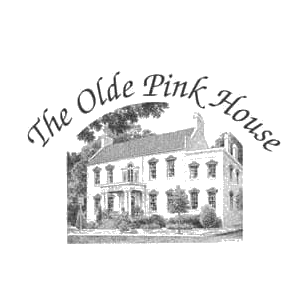 Historic Property
CASE STUDY
THE OLDE PINK HOUSE
Insurance

offered no settlement

SCC helped settle and rebuild in 6 months
Final Settlement
$5,000,000+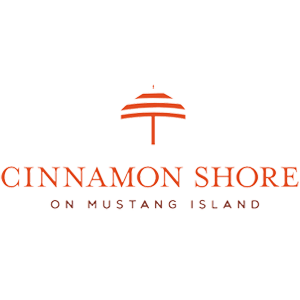 Resort
CASE STUDY
CINNAMON SHORE
Insurance company

offered $145,000

SCC helped settle and rebuild in 12 months
Final Settlement
$9,700,000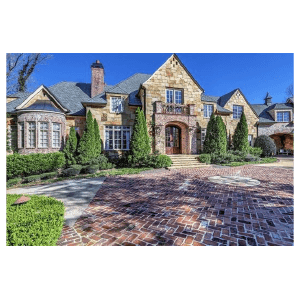 Residential Home
CASE STUDY | COUNTRY
CLUB of the SOUTH
Insurance company

offered $1,600,000

SCC helped settle at more than double the offer
Final Settlement
$4,200,000
We will file and inspect so you can collect, thoroughly documenting the damage value and present your claim to insurance in a timely manner
WE CAN HELP
"Strategic Claim Consultants provided Fisk University the path forward to determine with sustainable clarity the extent and cost of [the] damages. And more importantly, Strategic Claims Consultants was instrumental in codifying the damages and related costs in documentable data driven formats that made settlement claims clear and driven for settlement. Detailed, World Class Engineering Support, Experienced, Ethical and Professional—all descriptive words describing Strategic Claim Consultants. I would also include dependable and transparent in that description as well."
David Cobb
Director, Office of Facilities Development
Department of the Office of the President
Fisk University
" After Category 5 Hurricane Michael devastated Panama City, Fl Brandon Lewis and his team were truly the best source to guide us through the incredibly complex task of re-building our homes and businesses. Without Brandon I believe to this day we would have not received the necessary funds needed for a full recovery."
Charlie Commander,
President, Century 21
" SCC was a critical partner in leading the claims process for our local business owners and making sure that their operations
returned back to 100% after Hurricane Harvey."
Jeffrey Hentz
President, Port Aransas Chamber of Commerce
" Strategic Claim Consultants has expertly handled numerous losses for our hotel group over the years. Their efforts have ensured that our insurance claims have been properly managed enabling us to apply coverages that we were unfamiliar with but were absolutely vital to the proper restoration of our properties and businesses. SCC is always our first phone call with any insurance claim and we immediately refer any of our colleagues, friends, family, and associates to them when they suffer any catastrophic damage or loss."
Nitin Shah Owner,
Sheraton Hotel Properties
" I recommend Strategic Claim Consultants to any business that suffers a catastrophic loss as they have proven to be the leaders and advocates a policyholder needs to receive the insurance proceeds needed to fully rebuild. SCC demonstrates a level of expertise, commitment, and professionalism that is expected from a world-class organization and needed to beat the insurance companies at their own game."
Jeff Lamkin
Developer, Cinnamon Shore
" SCC and their team of forensic claim experts were irreplaceable allies in protecting our clients' commercial assets in the wake of such historic and devastating losses produced by Hurricane Michael. Their dedication and client service is unparalleled. I would highly recommend their services to any commercial property manager or owner that sustains any type of catastrophic loss."
Brent Faison
Principal, NAI Talcor
"We lost our home in a tornado a few years ago. Our insurance company was THE WORST! We had never heard of Brandon but we took a chance, based on his excellent reviews, and it was the BEST decision we could have made! He helped us get the money we deserved from our insurance company and made things so easy. Highly recommend! Thank you Brandon!"
Sara Ward
"…we made one of the best decisions of our lives when we retained Brandon Lewis of Strategic Claim Consultants to advocate on our behalf. … the [insurance] carrier fought tooth and nail for almost seven months, asserting incredulously that the house was NOT a total loss. Yet, you and your team remained steadfast and relentless. And in the end, the carrier capitulated and paid the ENTIRE policy!" (read the entire letter)
MS
"Absolutely, the best in the business and a God send! Brandon made the process so much easier for my parents who lost their home in a fire in 2015! By the end of the process they'll be family and you'll be forever grateful that you hired them…the experts!"
Nichole Hancock
WHY STRATEGIC CLAIM CONSULTANTS?
Peerless Claim Handling & Advocacy Methodology
Our team comprises one of the largest Public Adjuster firms, specializing in large loss claims.
Guaranteed Client Success
Read more about our client success stories
Unmatched Expertise
Our team has a combined experience of over 300 years
Unparalleled State-of-the-Art Technology Solutions
In order to maximize claims, we utilize the latest tools such as Matterport, Xactimate, and Thermal Drone imagery..
A Single Source Solution for U.S. Insurance Claims
Filing an insurance claim can be a complex process and there are many areas where you need to have a professional involved. This is where Strategic Claim Consultants hard work shines. Our team of consultants and analysts go far beyond merely handling the paperwork. We will speed up the process of your final claim by asking necessary forensic analysis questions before they arise, confirm the cause of loss via our engineering expertise, thoroughly document all damages that incurred, provide expert witness testimony if needed, and help you receive the entirety of your business income recovery settlement. From start to finish, our team of industry-leading Public Adjusters will help you navigate this process seamlessly, ensure that you have fair representation and accurate documentation, and will ceaselessly and aggressively advocate on your behalf to maximize the settlement you deserve.
Claim Advocacy
Working on your behalf, we will actively, aggressively, and forensically advocate for you during every step of the process!
Forensic Analysis
Providing the necessary research and answers to help expedite your claim and increase your overall final settlement.
Engineering Validation
Documenting the engineering expertise testimony needed to establish and confirm the entire picture of the causation of loss.
Business Income Recovery
Helping you navigate the claims process in order to get your Business Income Recovery settlement paid in its entirety.
In Your Time of Need, Count on Us to Help
When you have just lost everything in a traumatic disaster, the last thing you need to worry about is an over-complicated and lengthy claims process standing between you and the money you need to put your life back together. If you or anyone you know have suffered a catastrophic loss to your property or business, you can rest assured knowing that you have the South's best, most comprehensive team of Public Adjusters on your side. Don't delay in receiving the help you need. Contact us today.
NEWSLETTER
Subscribe to our monthly newsletter, The Claims Review, to be the first to receive company updates, specialized content, and important industry news.