The National Oceanic and Atmospheric Administration (NoaaA) predicts an extremely active hurricane season this year, in the United States. This year has broken records for the number of storms that have already taken place including the most recent storm, Hurricane Isaias.
According to the Climate Prediction Center at NoaaA, up to 25 storms have packed winds 39 mph or higher. Typically, there is an average of two storms prior to August that are named. However, this year there are currently nine storms that have been named. Due to this, the 2020 hurricane season holds the record as one of the busiest within the country's history. 
Gerry Bell, Climate Prediction Center's lead seasonal hurricane forecaster, states that the storms' intensity and duration are predicted to be much higher than the threshold for an extremely active season. "We've never forecast up to 25 storms," Bell said in a press briefing. "So this is the first time."
Previously in 2005, the agency predicted 21 named storms, which was considered high by the NoaaA. Of the current 25 named, possible storms, up to 11 could become hurricanes with at least 74 mph winds and up to six potential hurricanes with winds up to 111 mph or higher. 
Hurricane season ends November 30, but Noaa believes that there is an 85% chance that this season may last longer. Gerry Bell states, "This year we expect more, stronger, and longer-lived storms than average". Although the NoaaA predicts storms, they don't forecast which hurricanes will land. The hurricane predictions are based on shorter-term weather patterns. The increased predictions of hurricanes are due to warmer than usual sea surface temperatures in the Atlantic Ocean, and the Caribbean Sea merged with the wind conditions.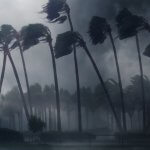 After the most recent storm, Hurricane Isaias, we encourage residents and business owners to download our Hurricane Preparation Guide. In addition, we recommend having your insurance policies reviewed beforehand to ensure that your home or business is protected should you have catastrophic damages. Strategic Claim Consultants work directly with policyholders after storm damage has occurred. We work on the policyholder's behalf and ensure that frustration is reduced, claim's payouts are maximized, and restoration is expedited.