Last week, states across the midwest suffered catastrophic damage from a derecho. A derecho is described as a dangerous, ferocious wall of wind like an inland hurricane. The derecho traveled through Illinois, Iowa, Indiana, Michigan, Nebraska, and Wisconsin. Scientists say it's challenging to warn about a derecho because, unlike a more distant hurricane forming over the ocean, its formation is not promptly apparent. 
In Fort Wayne, Indiana, a woman was hospitalized after being pulled by firefighters from debris due to high winds and ultimately died. In addition, a 63-year old bicyclist was struck by a large tree after it fell on a bike trail near Cedar Rapids, Iowa. The bicyclist later died after severe injuries.
There were winds recorded of 112 mph in Linn County, which caused billboard signs to bend in half, entire buildings to collapse, and trees smashing through roofs and windows. The whole scope of the damage is calculated, but current estimates total over 10 million acres of damage, which is approximately 43% of the state's crops. Northern Illinois University meteorology professor Victor Gensini called the derecho one of the worst weather events in the U.S. in 2020. "This is our version of a hurricane," he added.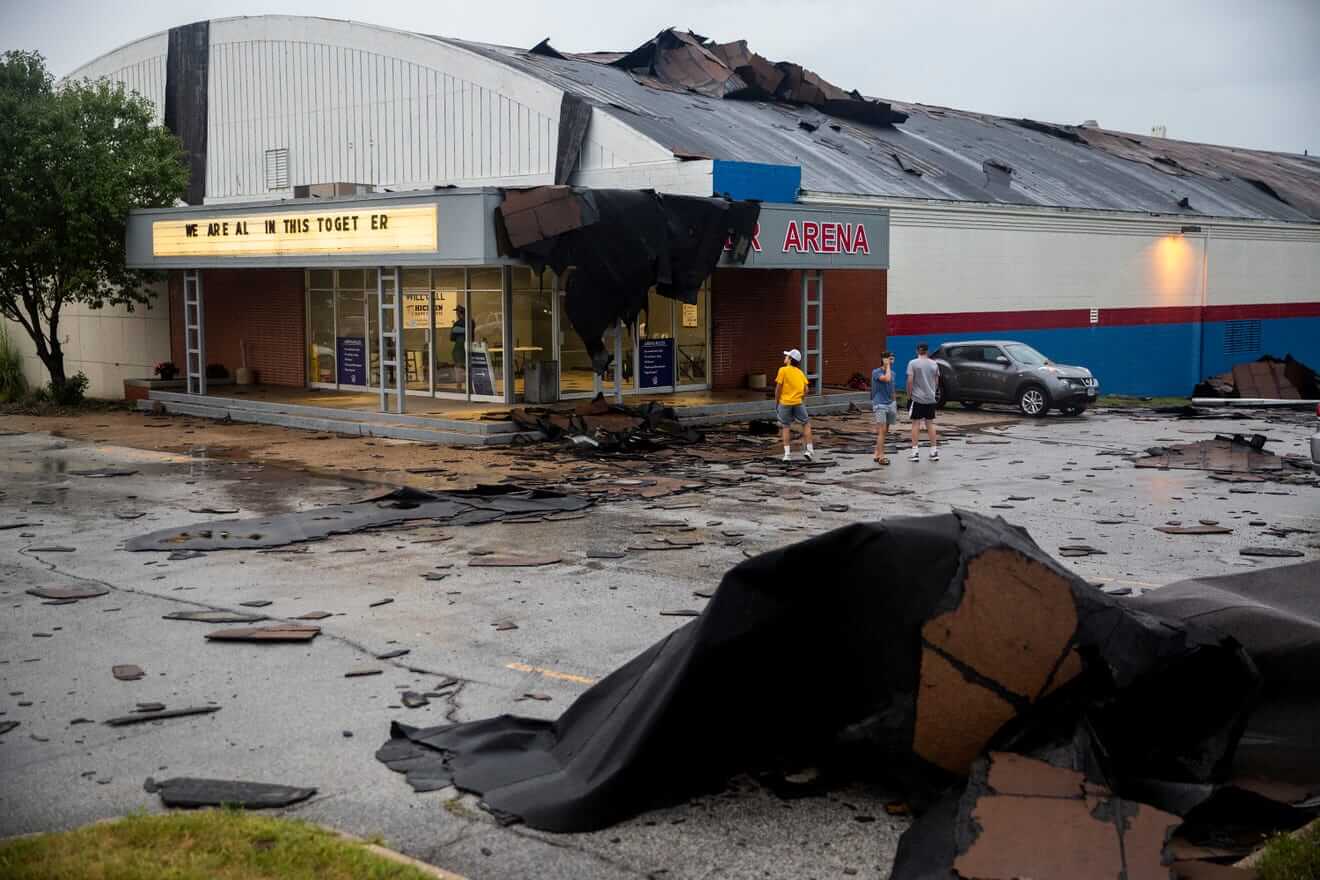 Rep. Abby Finkenauer (D), tweeted: "We need more resources and WE NEED THEM NOW. The Governor needs to call for a Presidential Disaster Declaration and the President needs to grant it. Hundreds of thousands still without power, we need assistance in all forms. NOW." 
Patrick Marsh, chief of science support at the Storm Prediction Center in Norman, Oklahoma, said. "Severe thunderstorms can be just as dangerous to a person as a derecho can be to a series of communities, but we don't think about severe thunderstorms in that regard."
Scientists believe that the derecho traveled 1,000 miles stretching from South Dakota to northwest Ohio. The storm began to pick up power in Nebraska and gained acceleration as it moved across Iowa and digressed as it approached Ohio.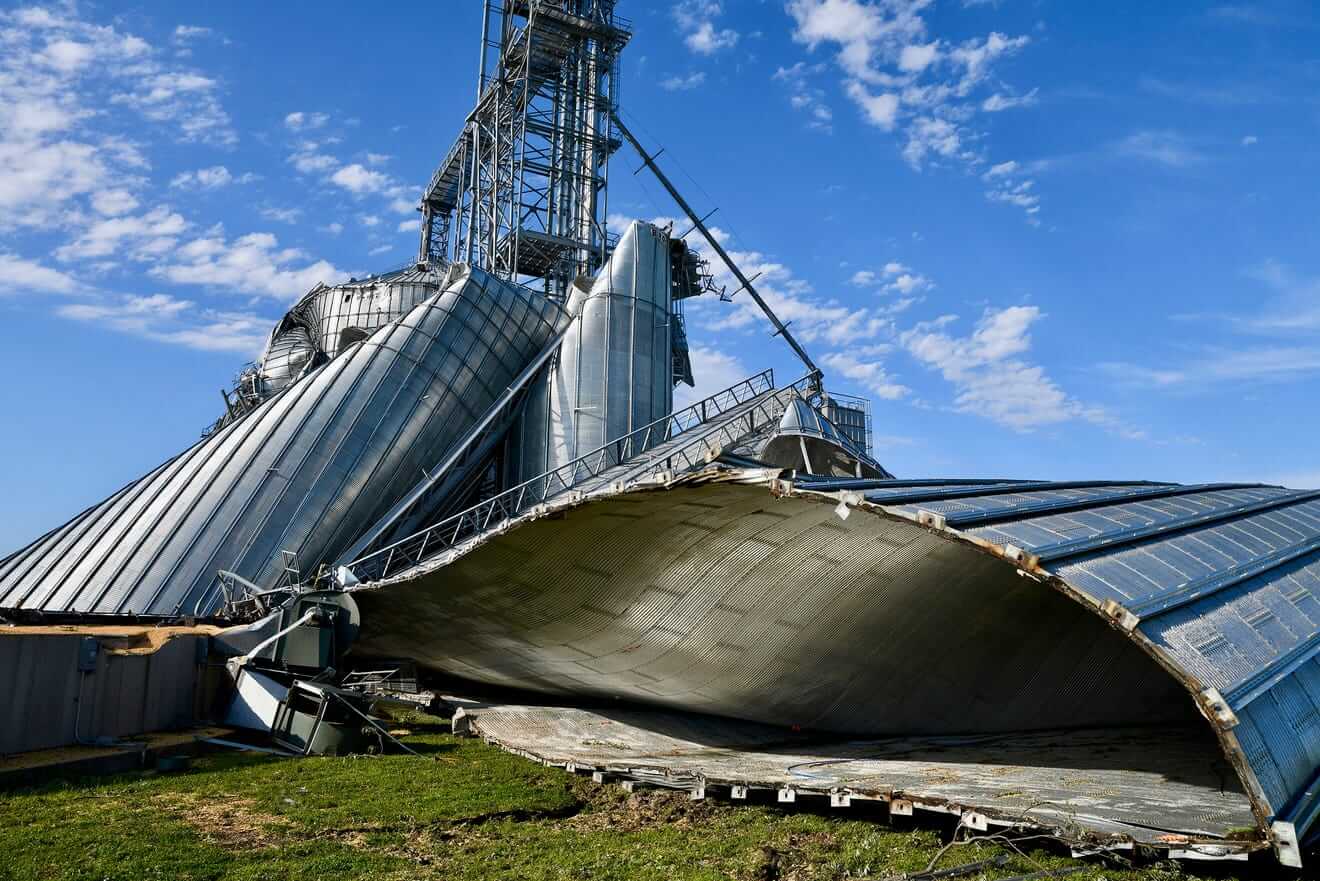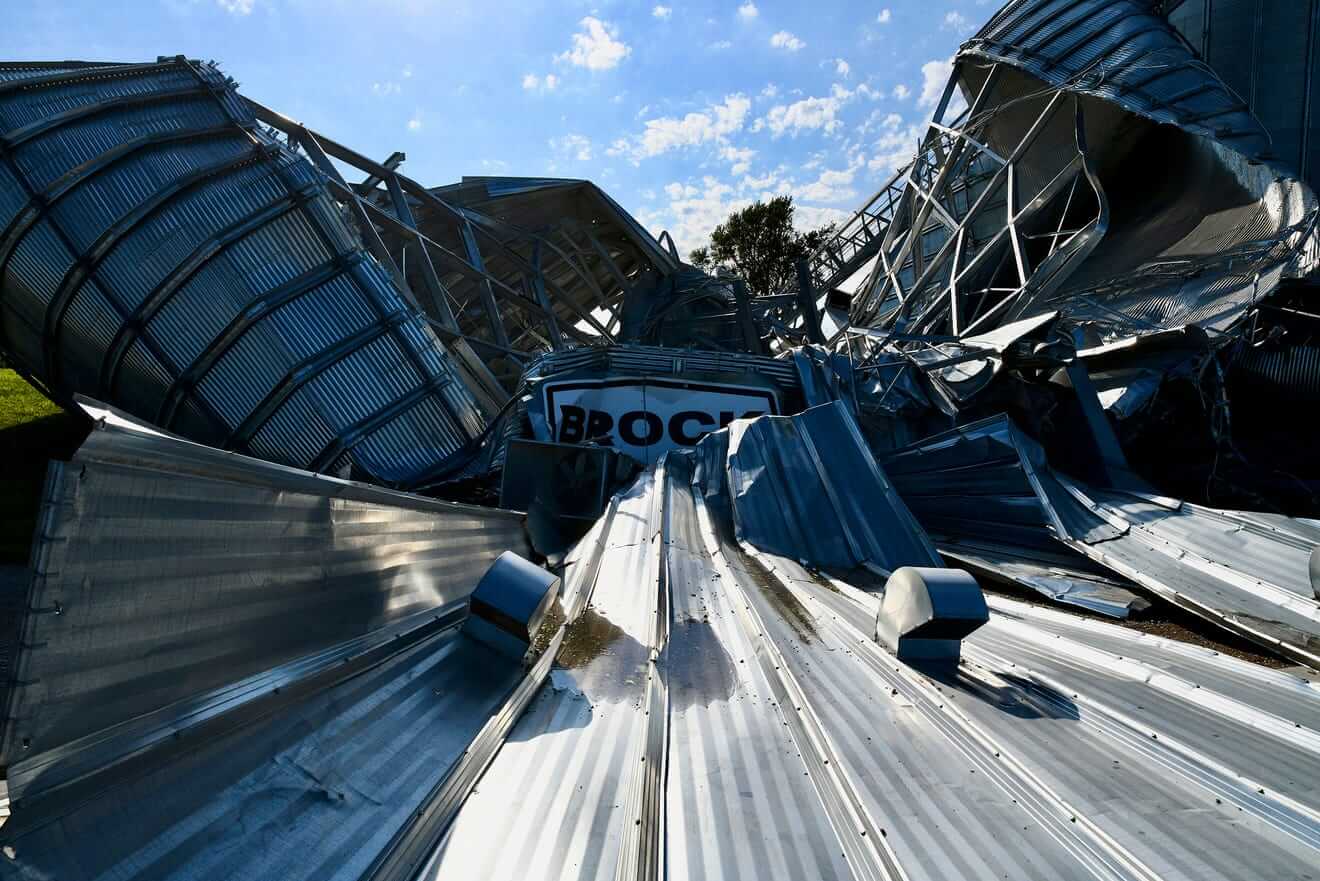 Here's what you need to know: 
At least 2 deaths, due to the derecho, have been confirmed along with several injuries. 

At least 800,000 customers across the midwest are without power

There are people trapped inside of cars and buildings in Indiana

Widespread crop damage across Iowa

Flooding and down trees are causing excessive road closures
How to Help: 
 • HACAP – Food Assistance
  • Horizons – Meals on Wheels
  • Greater CR Foundation Disaster Recovery Fund
Our team is actively seeking opportunities to help those affected by the derecho across the midwest. We have boots on the ground that are accessible and available to help these damaged areas. If you or someone you know has been affected, please tell them to visit our resource page here or call us immediately at 888.587.0806.